Vasantha Logistics was founded in the year 1976, by Mr.J.Ramakrishnaiah with a single truck. Now Vasantha Logistics is spread across a network of more than 35 locations in TELANGANA and have ambitious plans to expand to different parts of Southern India. Vasantha Logistics is well known for it's On-time delivery services which brings in delight for the customers every single day.
A sense of responsibility, honesty and dedication is inculcated in each of our team member. This is what makes quality & on-time service possible at Vasantha Logistics.
We strictly adhere to the latest safety and compliance features and provide quality service at an affordable rate. We have streamlined transport service with our unique features which include cost-effectiveness, latest technology and excellent customer service. Our customers define us as the best in the industry of Logistics services in Telangana. We are well equipped to comply with the tailor-made requirements of each of our customers. We have warehouses covering more than 30,000 Sq.Ft in different locations of Telangana where the parcels are kept safe and secure.
ABOUT THE FOUNDER : Vasantha Logistics was founded by Shri.J.Ramakrishnaih in 1976 in Chityal, Nalgonda district. He started his career as a Lorry driver and with a vision of providing the most safe and secure parcel services to the customers, he started Vasantha Logistics.
Shri J.Ramakrishnaih is a dynamic person by nature who also believes in the philosophy of doing righteous things and giving back to the society. This philosophy has inclined him to take the spiritual path and he has acquired vast knowledge on vedic spiritual oration.
Over the period Vasantha transport services has been evolved to Vasantha Logistics Pvt Ltd.
MANAGING DIRECTOR : Mr.Venkateswarulu Jayavarapu is a second generation entrepreneur has taken over the charge of Vasantha Logistics as the Managing Director.
He is instrumental in making Vasantha Logistics as a trusted Logistics partner for the SMEs and Corporate clients. Mr.Venkateswarulu, a commerce graduate with a vast experience of more than 30 years in the logistics industry shares the values and vision of his father, keeping the values and traditions of the company, yet he believes the future of the company is in the Digital Transformation. He has implemented various measures to take Vasantha Logistics to the next level.
Under his able leadership Vasantha Logistics has grown to more than 35 locations and continues to expand it's footprints all over Telangana. Vasantha Logistics is committed to deliver Quality service with Cost-effective freight charges.
We at Vasantha Logistics cover 10,000 kms a day in delivering the parcels and we intend to cover more miles and cater to customers in multiple locations.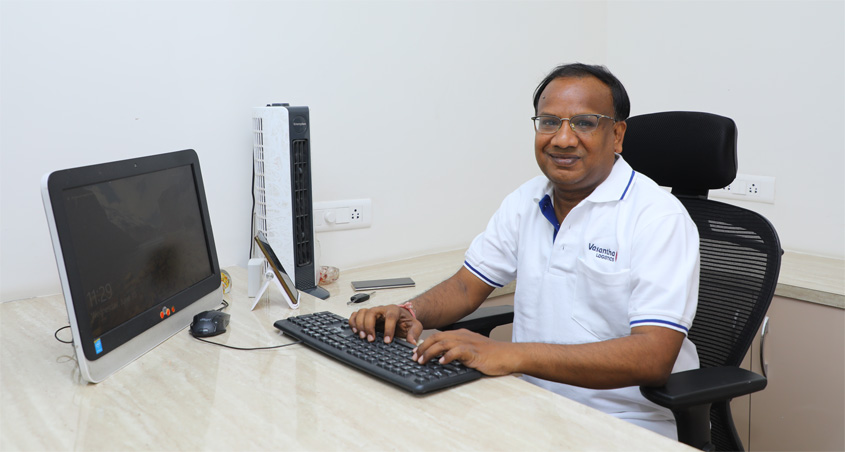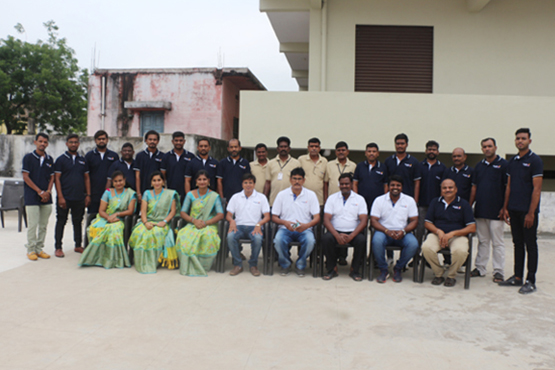 Contact us now to get quote for all your shipping needs
Everyday is a new day for us and we work really hard to satisfy our customers everywhere.